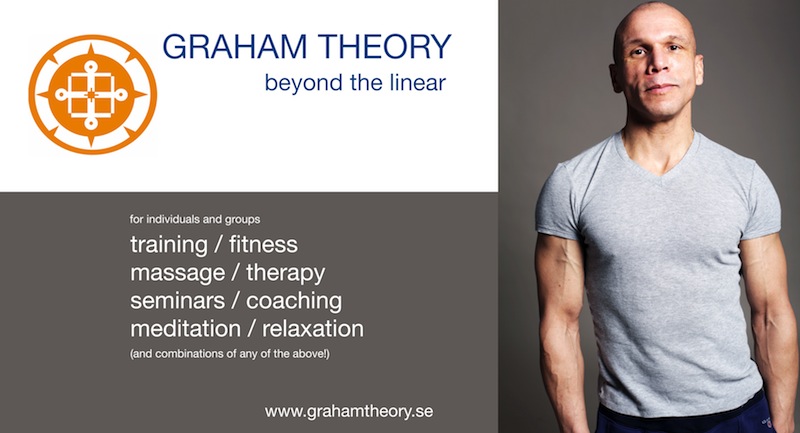 A Dojo is a space of commitment.
Graham Theory Dojo is committed to wellbeing.
Massage and Structural Therapies are combined.
'Dojo' refers to where we train 'in the way'
where one progresses from what is offered
"Each moment liberating … moving towards life."
I want all to experience that sense of ease;
welcoming with solutions to help along 'the way'.
Symptom by symptom is the linear standard.
Graham Theory goes beyond the linear with holistic:
Symptoms and compensating patterns are considered.
Combining techniques allows a range of strategies.
The strength of one supports the strength of another.
The goal: Release restriction / blocks.
Establish supportive continuity within the body.
Introduce healthier patterns and balance.
Progress health, performance, sport and training.
You are a process, not an object.
Body and mind are constantly adjusting.
Graham Theory strategies are adaptive and interactive.
Sessions are tailored to clients' unique needs.
Your Continuity and Performance are strengthened.