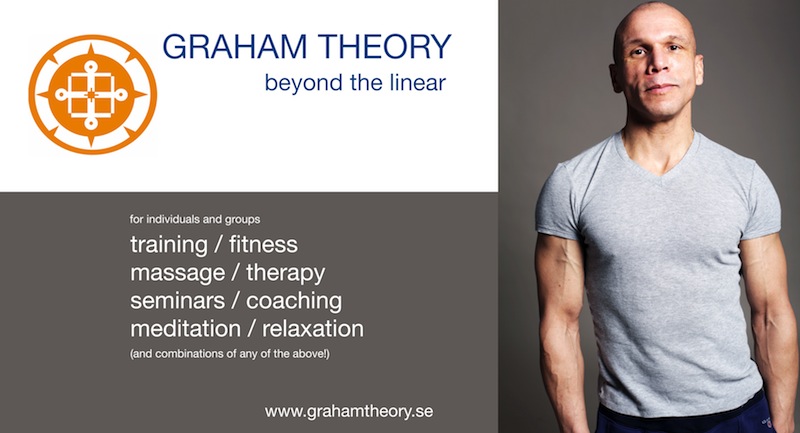 A Dojo is a space of commitment.
Graham Theory Dojo is committed to wellbeing and health.
Massage, Manual and Movement Therapies are combined.
In Japanese, 'dojo' refers to where we train 'in the way': where one practices and learns from what is being offered.
"Each moment progressive, liberating … moving towards life…"
No matter the physical or stressful situation, I want all who enter Graham Theory Dojo to feel a sense of ease. The experience begins at that moment. Situations whether physical or stressful, Graham Theory Dojo welcomes you with skillful solutions to help along 'the way'.
Combining different techniques allows a greater range of treatment strategies – an inclusive approach for the client. Separate therapies can address a fundamental component but when used together, they go beyond the linear standard. The strength of one approach supports the strength of another. The goal is to release restriction and inspire clients to move with ease and progression whether in general health, performance, sport and training. It is a satisfying approach because the specific needs and functions of the individual have to be considered.
I work together with a client to release restriction, introduce healthier patterns and offer supportive continuity. The body and mind perform best with supportive continuity. This is a holistic approach where main and secondary issues are considered.
The body and mind are constantly adjusting. It only makes sense that the strategies used at Graham Theory are also adaptive and interactive. Not only the main issue is addressed; also the compensating tensions and patterns that may be the cause or symptom. Function is strengthened by balance and continuity of systems and process.