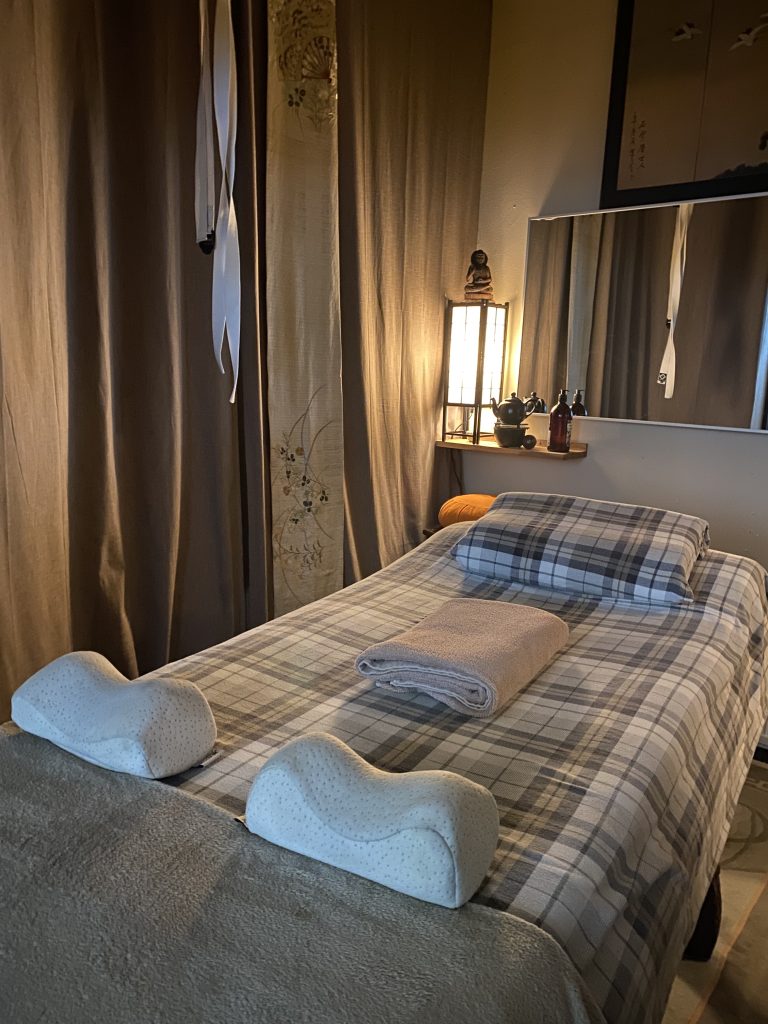 MASSAGE / MANUAL / MYOFASCIAL THERAPY
Guiding to the natural state of health and vitality.
Various techniques such as myofascial, NMT, deep, soft massage etc.
Evaluation is important: One size does not fit all.
Hip /shoulder/ joint correction when necessary.
The massage table is large, comfortable and heated.
Oils and creams are of high quality with no wax.
Sport Massage
For the intensively physically active
Designed for performance and recovery
First visit 70 min – 995 sek
Follow up 60 min – 895 sek
Full Body Massage
80 min – 1 295 sek
Harmony
Yoga & Massage
Decompress / Rejuvenate.
100 min – 1 520 sek
Body Work – Myofascial
Advanced Massage including myofascial
The long term solution
100 min Body Work – 1 520 sek
120 min Body Work – 1 750 sek